About Knutson & Associates
Sharon Knutson | Owner/Broker
Sharon Knutson grew up on the beautiful Hawaiian Island of Maui, consistently around the warm feelings of Aloha, locals provide in the islands. Being a firm believer of Aloha, she has integrated this philosophy into Knutson & Associates.
Sharon attended the University of Hawaii, focusing on Accounting and Finance. She was first licensed at the age of eighteen on the Hawaiian island of Oahu. Her career in real estate started with commercial sales in Downtown Honolulu.
Sharon is a third generation Realtor in her family owned business. Sharon was the Broker in Charge of Knutson & Associates for many years, all while raising 3 kids, and 2 dogs. Family is very important to Sharon; This reflects in the relationships she has with her clients. Values like trust and honesty are the foundation aspects, Knutson & Associates thrive on. Sharon emphasizes that at Knutson & Associates, we speak Aloha!
Sharon Knutson, PB License# R(B)-18518
Knutson & Associates
Office: (808) 329-1010
Blake Kessner | Principal Broker/Owner
Blake Kessner is the Owner/Principal Broker at Knutson & Associates, who is also son of Sharon Knutson, the other Owner of Knutson & Associates. He is the grandson to Marilyn Knutson, founder of the company.
Blake was born and raised right here in Kona, Hawaii. After graduating high school, he left the island to go to Seattle, Washington. He attended the University of Washington & graduated with a bachelors in Business Management.
All while attending college, Blake worked his way up the corporate ladder in Hotel Management, for major brands such as Marriott & Hilton. His specialty was in operations, where he held division head roles. He has in depth experience overseeing operations of Front Office, Valet Parking, Security, Accounting & Finance, & Housekeeping.
Blake moved back to the Big Island of Hawaii to pursue Real Estate Sales & Property Management for Vacation Rental & Long Term Properties. He is a fourth generation Realtor in a family owned business. He specializes with investment clients & first time home buyers. Blake always gives his clients his 110%. He believes in strong communication throughout the transaction, always keeping people well informed. Standing apart the rest is important to Blake..He has numerous designations & certifications in the Real Estate Industy, empowering him to be a invaluable resource to his clients. 
 He understands & advocates that being detail oriented is crucially important in this industry. With the market constantly evolving, he pays close attention to how changes will not only affect our Real Estate firms, but our clients as well.
​With a strong passion to always strive for the best in all areas of his life, Blake continues to create new goals for himself. He is a fitness enthusiast who has a passionate interest in weight lifting, running, soccer & dance.
CERTIFICATIONS & DESIGNATIONS
 MEMBER OF THE INSTITUTE FOR LUXURY HOME MARKETING
 SRS: SELLER REPRESENTATIVE SPECIALIST
 ABR: ACCREDITED BUYER'S REPRESENTATIVE
 RSPS: RESORT & SECOND-HOME PROPERTY SPECIALIST
 PSA: PRICING STRATEGY ADVISOR
 RENE: REAL ESTATE NEGOTIATION EXPERT
 CRB: CERTIFIED REAL ESTATE BROKERAGE MANAGER
 SFR: SHORT SALES & FORECLOSURE RESOURCE
 E-PRO: CERTIFIED
Blake Kessner, BIC License# R(B)-22317
Knutson & Associates
Office: (808) 329-1010
Cell: (808) 987-9295
Jenae Patterson | REALTOR® Salesperson and Head Property Manager
Jenae Patterson was born and raised in Kailua, on the island of Oahu.  She lived in Kailua-Kona on the Big Island of Hawaii for around 2 years while attending school and has been a frequent visitor of the island since day one.  After graduating high school she moved to Seattle, Washington to pursue job opportunities, further education, and to diversify her knowledge of culture within the nation.  She resided there for around 5 years before making the decision to move back to Hawaii.
Jenae very much enjoys expanding her knowledge of the world and traveling.  She has visited five different countries before the age of 18 and has been to Europe twice.  She desires to travel more in the future but is currently focusing on her career.  Her other hobbies/interests include playing guitar, art, physics, and engineering.
When moving back to the Big Island she decided to make a change in careers to move towards accounting.  With a background in restaurant management she possesses excellent communication and organization skills.  She has an enthusiasm for numbers and mathematics which made her a keen fit for an accounting role.  Originally hired as the accountant for Knutson and Associates she acquired her real estate license to pursue Sales and Property Management.  With her knowledge of the rental market and property management accounting she is a perfect fit for investment buyers. 
Jenae has an exemplary eye for detail and takes a large amount of pride in her work, she always strives to deliver the best service possible for her clients.  She is interested in all parts of Real Estate including residential, land, and commercial.  With an unquenchable thirst for knowledge she is always educating herself on developments within the Real Estate industry to best serve her clients.
​
Jenae Patterson has been an incredible asset to Knutson and Associates, as well as being an all-around good hearted person.  She would be an excellent choice for representation who you would be able to trust in to look out for your best interests.
Jenae Patterson, R(S) License #76980
Knutson & Associates
Office: (808) 329-1010
Cell: (808) 221-3119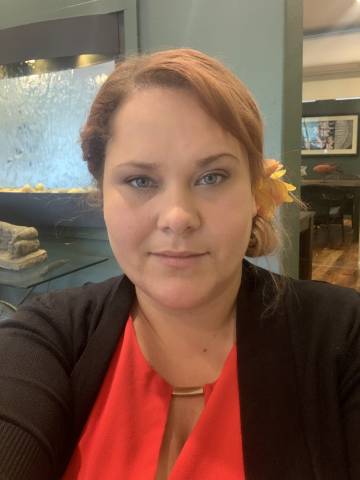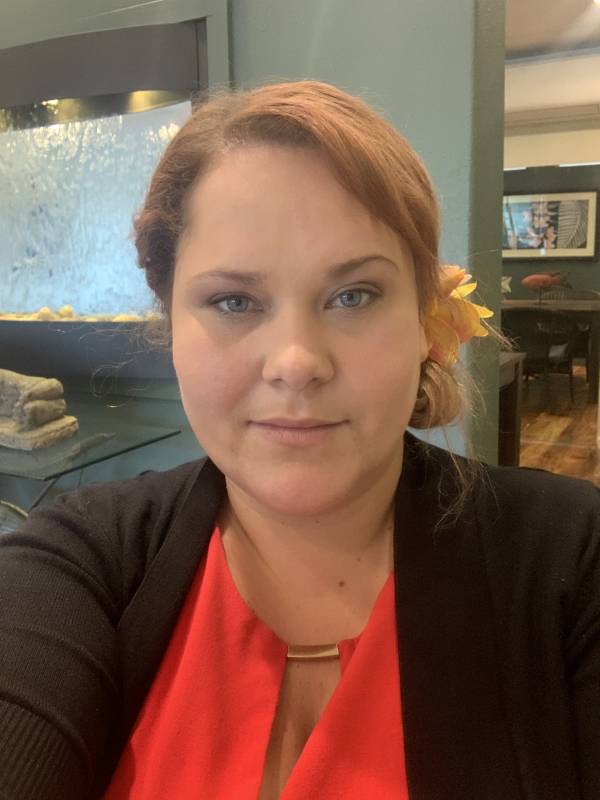 Dominique Miller| Sales & Property Management Assistant
Dominique Miller was born and raised in Northern California and moved to the beautiful state of Hawaii almost 15 years ago. Since a young age Dominique has come from a family owned and operated property management company based in California. During her time here on the island she studied at the University of Hawaii with degrees in both Culinary Arts and Business Management. With degrees specializing in hospitality she will provide a personal based connection with each owner, guest, and tenant to ensure that all needs are met. Loving and living Aloha is not just a saying for Dominique, it is a way of life. She believes in family values and that each and every client will become part of the knutson family. When Dominique is not in the office you can find her with family and fur family enjoying all the beautiful views this island has to offer.  
Dominique Miller, R(S) License #84111
Knutson & Associates
Office: (​808) 329-1010
Mija Johnson| Property Manager: Accounting & Real Estate Sales
Mija, was born in Colorado and raised on the Big Island of Hawaii since age two. Each summer she would get to enjoy either Colorado or Alaska with her family. Experiencing the beauty of Hawaii Island and outer states has created a love of travel and a free-spirited way of life. With a personality of gold, she loves socializing and meeting people of different walks of life.   She has a strong background in Hospitality, Contracts, Accounting, Notary Public, and Escrow. Mija is excited to thrive in the real estate industry with Knutson & Associates starting her career with our company in Property Management in the Accounting Division.   
Mija Johnson, R(S) License #84310
Knutson & Associates
Office: (​808) 445-9362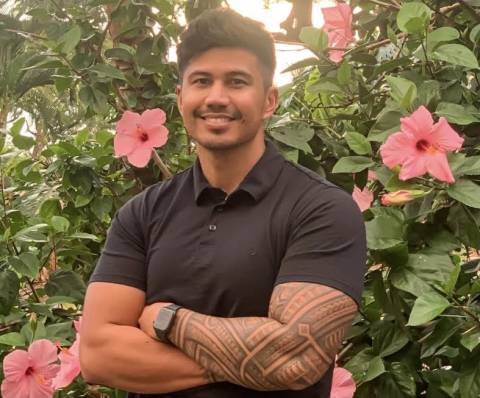 Kapena Ortiz| Assistant Property Manager: Maintenance
Kapena Ortiz is born and raised in Kailua Kona on the Big Island. His background in customer service had started with a career in the hospitality industry where he spent 7 years working at the Four Seasons Resort at Hualālai. He held a position at the #1 best spa in the country featured on Forbes. Being an employee of the Four Seasons, he has extensive training and certificates to accommodate the high standards of guests expectations. Over the years, he has had the pleaser of working and building relationships with a numerous amount of celebrities, athletes and CEO's of large corporations. Not only is his experience solely in customer service, he also worked in construction with his dad where he acquired many different aspects of building and handy work. This makes a great edition for when it comes to the position as Assistant Property Manager in maintenance. He is very excited to start a career path in the real estate field and potentially will persevere in the future. 
Kapena Ortiz
Knutson & Associates
 Office: (​808) 445-9363
Shyya Hao| Quality Assurance Manager: Head Inspector
Shyya is an essential part of Knutson & Associates. Shyya inspects our Vacation Rental Properties. Whether it be for an Arrival or Departure, her attention to detail is exceptional. Shyya helps ensure the Physical Integrity of our properties is upheld to our standards.  
Shyya Hao
Knutson & Associates
Office: (​808) 329-1010
Ellen Liu| Property Management & Sales Assistant
Ellen Liu is born and raised in Tulsa Oklahoma, coming to the Big Island in 2021. Ellen has come from a family that works in property management and was born into a entrepreneurial family. Her passion of real estate started at an early age from her family business. Her ability of communication, determination, and dedication will cater to the people around her. During the time on the island she has learned the importance of Ohana and the significance of helping other people. Ellen's goals are to focus on pursuing her real estate career and to make sure people's needs are met. Honesty, integrity, along with determination and dedication, are philosophies that Ellen strives for in all aspects of her life. 
Ellen Liu
Knutson & Associates
 Office: (​808) 329-1010
Lia Bicardo| Property Manager: Reservations & Revenue Management
Growing up on the Big Island of Hawaii, Lia is no stranger to the amazing aloha state. Practically born and raised on the island, Lia began to pursue her passion for real estate at a young age. She moved to California with her family in 2017, and after graduating high school, she gained her salesperson license in the Golden State at 18 years. It was here that she practiced her real estate salesperson skills, before deciding to move back to her true home in Hawaii in 2021.
Lia has always had a strong passion for animals and writing; in her free time, she has always spent time volunteering at various ranches and sanctuaries, as well as working on several books. During high school she published 6 books, which are available on Amazon and Barnes and Nobles; now, she enjoys freelance writing for her friends and family. Lia also has an extensive background in animal care and horse riding, going as far as competing in several Dressage and Barrel Racing competitions. Today, Lia volunteers at several ranches and sanctuaries here on the island, where she loves to give back to our amazing state.
Lia has a strong love for our community here on the Big Island, and loves to give back to our island however and wherever she can. Growing up with the amazing culture of the islands has taught her the spirit of aloha, and to treat everyone with respect and positivity. With this same passion, Lia wants to help you with any of your housing needs, in whatever way she can. 
Lia Bicardo: R(S)84785
Knutson & Associates
 Office: (​808) 329-1010
Stephanie Kessner| Property Management & Sales Assistant
Stephanie Kessner is the Daughter of Sharon Knutson, the Owner of Knutson & Associates and the Sister of Blake Kessner, the other Owner/PB at Knutson & Associates. She is the Granddaughter to Marilyn Knutson, the woman who made Knutson & Associates a reality.
Stephanie was born and raised in Kailua-Kona. After graduating high school, she moved to Hilo and attended the University of Hawaii at Hilo. After completing a full year there majoring in Administrative Justice and Hotel Management she moved back to Kona and shortly after that she decided to
move to the Island of Oahu, where she was accepted into the Paralegal Program at Kapiolani Community College. She graduated from the Paralegal Program with an Associates Degree in Paralegal Science. 
Stephanie decided after graduating she would move back home to Kailua Kona. Where she would find a job at a Law Firm in Kona. While she searched for that job, she was hired at Office Max and worked in the Print Center. She excelled while working there because she previously had many years of experience working in the Customer Service Industry. She worked for Office Max for just shy of 3 years, when she finally landed the job she had been searching for all along, the job at a Law Firm. Stephanie jumped at the opportunity to have this job and started working for the Firm that specialized in the Laws of Copyright, Trademark, and Litigation. All these types of Laws were new to Stephanie but she was always up for  
a challenge and she excelled her knowledge further of the different types of Laws and gained more important Skills that will forever benefit her in any job she has in Life.
Stephanie has now decided after working for the Law Firm for the last 5 years, she will now join her Family Business at Knutson & Associates Real Estate Company. She is excited for the future and her new career path in Property Management and Sales.
Stephanie Kessner
Knutson & Associates
stephaniewithknutson@gmail.com
 Office: (​808) 329-1010